Your Custom attachment
Do you need an attachment to meet specific needs? Just look through our standard catalog. Manitou's teams design and produce custom attachments for you, adapted to all uses and all work environments.
Why choose a custom attachment? What are Manitou's strengths in customization?
Why choose a personalized accessory?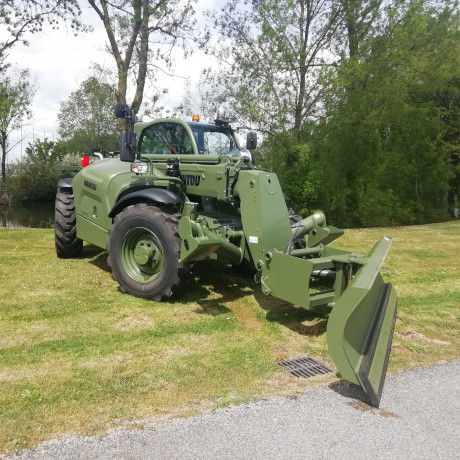 Your environment and your working methods mean that the users of your machines may need specific equipment that is sometimes difficult or impossible to find in our various catalogs. This is why Manitou and its team dedicated to "Customized" Solutions innovate for you every day, and design, at your request, accessories entirely adapted to your needs.

By choosing a customized accessory, you ensure that your Manitou machine operates optimally and meets all your expectations. You allow your users to handle all types of loads with maximum efficiency and in complete safety.
What are the strengths of Manitou's custom accessories?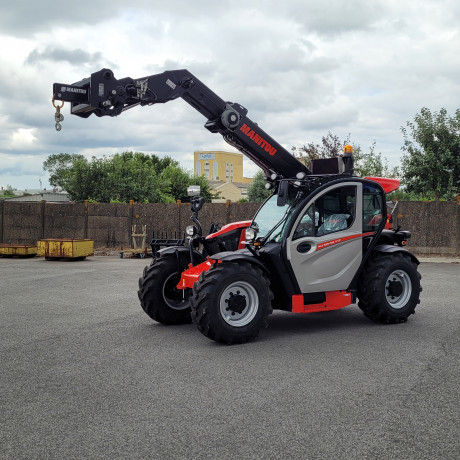 Each of these accessories, designed and produced "to measure", is thought especially for you, to adapt to your machine, whatever your sector of activity - agriculture, construction, industry, aeronautics, defense, mining, environment, waste management, oil and gas... -.

By choosing a "custom" accessory, you complete your machine and optimize it. You gain in efficiency, without making any concession on the safety of your operators.
Each of our machines, after a feasibility study carried out by our team specialized in customization, can be equipped with unique accessories, designed and produced especially for you, in order to cover all your handling needs. Based on precisely defined specifications, we produce a 100% customized attachment.

By contacting the dealer closest to you, and thanks to the expertise of our Special Solutions team and its keen sense of innovation, Manitou can satisfy all your requests, including the most specific. In doing so, you also benefit from our full range of after-sales services, such as original parts replacement, and from our operating and maintenance advice.
What accessory can be made "to measure"?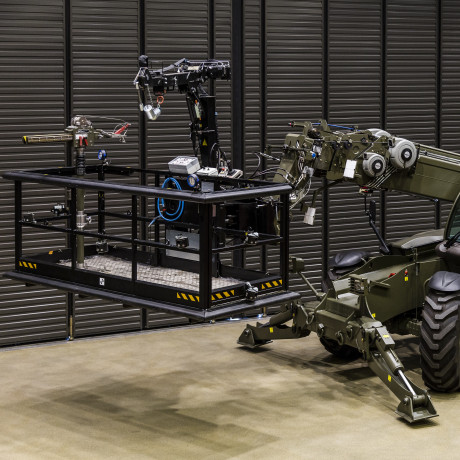 Our team of specialists dedicated to accessories is ready to listen to your needs and to design accessories that are perfectly adapted to the loads you handle and to the types of operations you have to perform.
These accessories are designed and manufactured entirely "made to measure" and are subjected to numerous tests: they are designed to last and to be used in sometimes very specific conditions. You gain in efficiency and profitability.

All needs can be covered, with forks, buckets and skips for bulk goods, baskets, jibs, winches and customized clamps. In addition to these classic accessories, we can, for example, imagine a scaler-type rock breaker, ideal for the mining sector, or equip basket baskets with ultrasonic sensors and cameras, or a basket basket basket designed to facilitate the removal of asbestos from buildings. These "made-to-measure" accessories have in common that they make your work easier and safer, even in environments where the constraints are high.
To find out more, and to share your needs, visit your Manitou dealer, who will be happy to help you by referring you to our "Special Solutions" team of experts.
Contact our special equipment solutions team