Our spare parts solutions Maintain your Manitou machine
Optimum maintenance of your Manitou machine is essential for its optimum operation, reliability, longevity and for the safety of its operator. Using genuine parts gives you peace of mind and enhances your machine's long term value.
Manitou spare parts are precisely the same components as those designed into your machine, ensuring their precise fit and compatibility with other parts. By integrating perfectly into the machine's overall architecture, they preserve all its original characteristics and performance.
Made to rigorously precise specifications, OE parts use quality components for increased robustness and proven efficiency, resulting in better longevity. Maintain your machine with Manitou genuine parts to ensure peace of mind and maximum productivity, for all your agricultural, industrial or construction material handling requirements.
How to maintain your Manitou machine?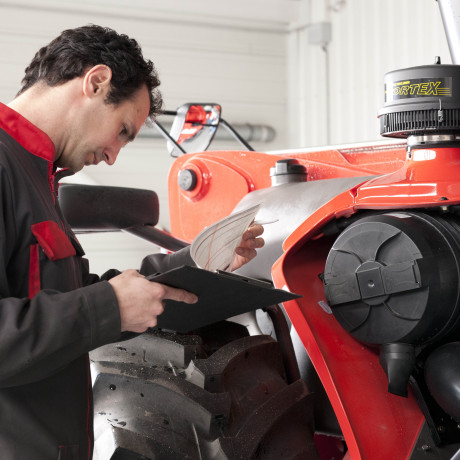 Routine use subjects your handling equipment to severe wear and tear. Follow manufacturer recommendations by having filters and all parts exposed to wear changed at regular 500 or 1,000-hour intervals, depending on the model (refer to your maintenance guide).
Remember that your Manitou maintenance professionals receive regular training to ensure that they are always familiar with our latest technology and proficient in its maintenance.
For the complete maintenance of your machine, simply contact your dealer.
Contact your dealer
What products should you use to maintain your machine?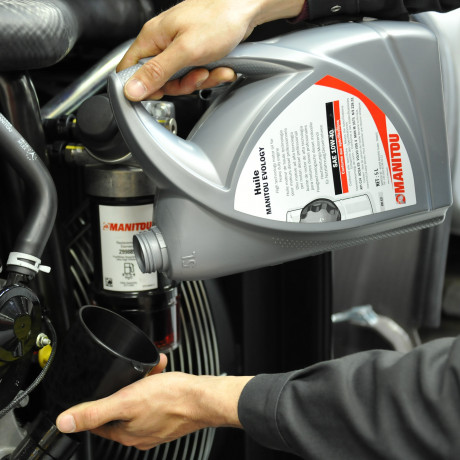 To ensure optimum performance for your engine and hydraulic systems, only use genuine Manitou oils and related products, specifically developed in line with engine manufacturer standards:
Motor oils
Hydraulic oils
Transmission oils
Deck oils
Submerged and differential brakes
Lubrication and lubrication accessories
Original filters
Filter kits dedicated to periodic maintenance
Additives: Adblue
For your machine's maximum protection and long-term reliability, always source genuine parts from your Manitou dealer.