Our spare parts solutions Maintain your Manitou machine
Why maintain your Manitou machine with original manufacturer's parts?
The maintenance of your Manitou machine is essential for its proper operation, reliability, longevity and your safety in your daily life. Using genuine parts gives you peace of mind and enhances the value of your machine in the long term.
Developed right from the design stage of the machines by our design office, Manitou spare parts are the same components as those used in the production of our machines. The precise design of the original parts ensures that they fit exactly with the other components to work in perfect harmony with each other, and preserve the original characteristics and performance by integrating perfectly into the architecture of your machine. Tailor-made with precise specifications, OE parts use quality components according to rigorous standards for increased robustness, proven efficiency and therefore better longevity. Maintain your machine with Manitou genuine parts, you will ensure peace of mind and continuity of your productivity in your material handling needs for your agricultural, industrial or construction activities.
How to maintain your Manitou machine?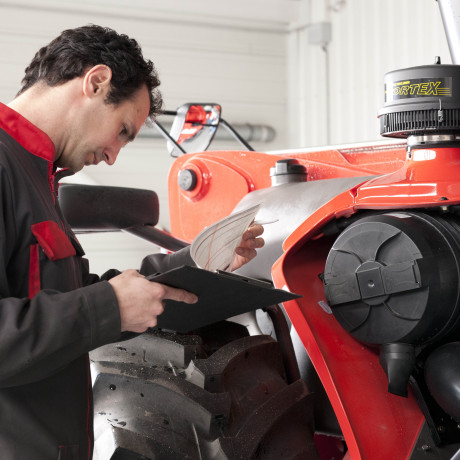 Your handling equipment is subjected to severe wear and tear with daily use. Follow the manufacturer's recommendations by changing filters and wearing parts at regular intervals, every 500 and 1000 hours depending on the model (refer to your maintenance guide). Your Manitou dealer is regularly trained at our training site to follow technological and normative evolutions and to apply them to your machine for long-lasting maintenance.
Make an appointment with your dealer for a complete maintenance of your machine.
Contact your dealer
What products should you use to maintain your machine?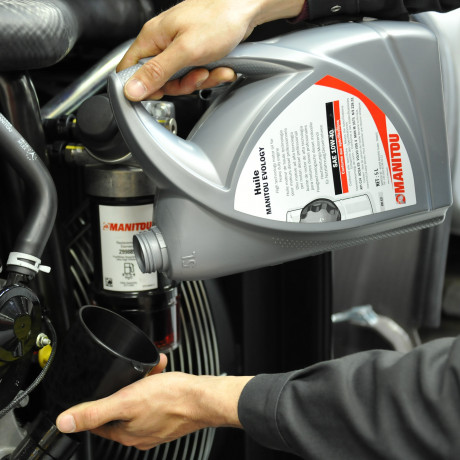 Use oils specifically developed by Manitou according to engine manufacturer standards:
Motor oils
Hydraulic oils
Transmission oils
Deck oils
Submerged and differential brakes
Lubrication and lubrication accessories
Original filters
Filter kits dedicated to periodic maintenance
Additives: Adblue
Use only genuine Manitou products to ensure optimum performance for your engine and hydraulic systems.
Find genuine parts at your Manitou dealer for the maintenance and repair of your equipment: maximum protection and long-term reliability!