Manitou original spare parts
Entrust our technicians to repair your Manitou machine with original spare parts, or have them delivered by your Manitou dealer. Using genuine, original spare parts is the only way to ensure the performance – and extend the lifespan – of your Manitou machine. Take advantage of our service to optimize the use of your machines and improve your daily productivity.
OPTIMIZE THE PERFORMANCE OF YOUR HANDLING MACHINES WITH ORIGINAL MANITOU SPARES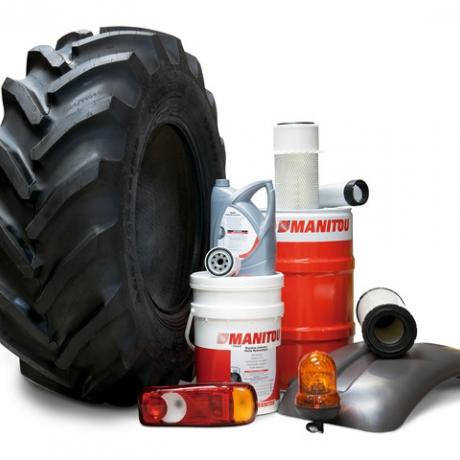 Replacing worn parts with original spare parts ensures that your machine will be immediately operational again. Conversely, using parts that do not conform to original specifications can lead to numerous malfunctions. Even if they are similar, these parts cause premature wear and tear and a risk of breakage.
By using Manitou technicians or our network of certified dealers, you are guaranteed to have your machine repaired with genuine original parts. They will be fitted by technicians trained by our teams and benefiting from technical assistance and online documentation. Take advantage of all the benefits of our service whatever your sector of activity and your business constraints.
contact our network of experts
Why use our original parts replacement / distribution service
Our spare parts service and distribution network meet the needs of the most demanding professionals. Whether you call on our technicians for equipment maintenance or repair, or whether you wish to receive your parts on site at your dealership, you benefit from:
Fast availability and delivery through our extensive network of almost 1500 dealers. Our logistics centre based in Ancenis, France can deliver to dealers all over the world within 24 to 72 hours for express requirements, depending on the geographical area.
Advice in choosing the most suitable parts
On-site intervention to change your parts wherever you are thanks to our network of 1500 trained dealers
Original new parts certified by the manufacturer
Precise compatibility of guaranteed parts and handling accessories
Choosing original parts is essential to:
Preserve the optimal functioning of your equipment
Extend the life of your machines
Avoid unexpected breakdowns and premature wear
Retain the resale value of your material handling equipment
Ensure maximum operator safety
To source any original spare part, simply contact your dealer.
contact a dealer