Our handling solutions for the Defense industry Light & Medium Logistics
Manitou meets the needs of armies around the world in the field of light and medium logistics with storage and warehousing solutions specially adapted to their requirements. Our comprehensive range of handling equipment facilitates the work of logisticians whatever the conditions of the field (indoors or outdoors).
Ideal handling equipment to manage your storage and warehousing operations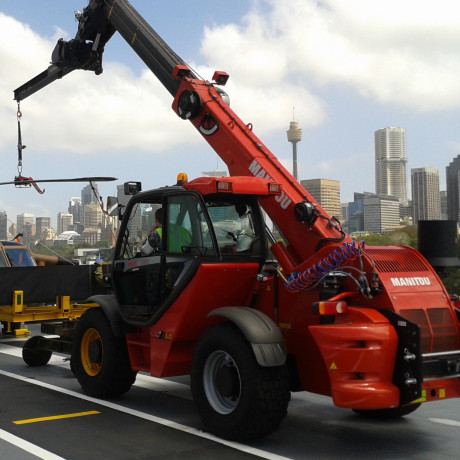 Whether in the field or away from the operations, every day the Defense sector must carry out several logistical missions that are essential to support the field: loading/unloading trucks, rapid organization of rotations, storage of equipment and heavy parts in hangars, order preparation, and so on.
These various logistical tasks must be able to be carried out in sometimes extreme conditions of time and space. Their proper implementation has a direct impact on the preparation of shipments and the support provided in the field. Aware of these problems, Manitou has designed state-of-the-art storage and warehousing equipment. Their exceptional characteristics in the material handling market make them particularly well suited to military operations.
Different ranges of equipment are available for your storage and warehousing operations: electric/manual pallet trucks, mast forklifts, truck mounted forklifts, stackers, order pickers, semi-industrial trucks...
For your outdoor work, some equipment is equipped with an all-terrain design that allows you to move easily in all conditions. The performance helps you to perform your various logistics tasks quickly and efficiently.
Manitou mast forklifts, semi-industrial forklifts and truck mounted forklifts also have the advantage of being versatile. To achieve a different function, simply change attachments - there are hundreds of compatible attachments, including sideshift, fork positioner, rotary clamps or hook jibs.
Optimize all your logistics operations with Manitou equipment! Our professionals can help you find the equipment best suited to your business problems and constraints.
Check out our Defense solutions
The advantages of Manitou's solutions for light and medium logistics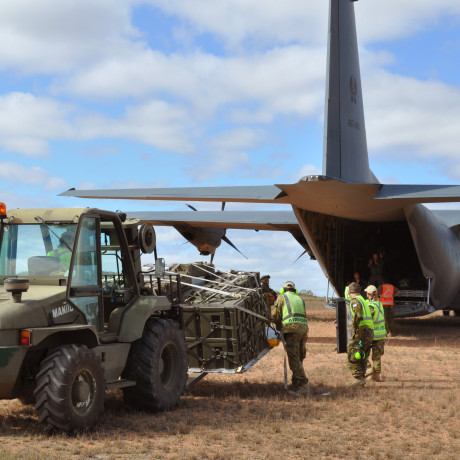 Manitou's storage and warehousing solutions have been references for many years in the field of Defense and Security. They have many advantages for everyone all over the world:
Solutions designed to evolve in all types of environments
Easy to use machines
Perfect robustness and resistance
Precision of movement
High maneuverability and stability
Optimal operator safety
Excellent 360 degree visibility from the cab
Easy maintenance
In order to be able to meet your needs as quickly as possible, we have an extensive dealer network in over 100 countries. This international presence guarantees you a perfect maintenance of the machines in operational conditions. Contact our teams at any time to take advantage of our services and obtain further information on our logistics solutions for military operations.
Do you have a particular need? Our "special solution" team will study it carefully.
Contact our experts