Our handling solutions for Oil & Gas: Support Operations
Are you looking at support solutions for your oil and gas operations? Discover Manitou's range of machines capable of meeting all your expectations. At the cutting edge of technology, these high-performance machines help you carry out your various daily operations, whether handling tubes, unloading containers on site or cleaning infrastructures.
Optimize your operations with Manitou material handling solutions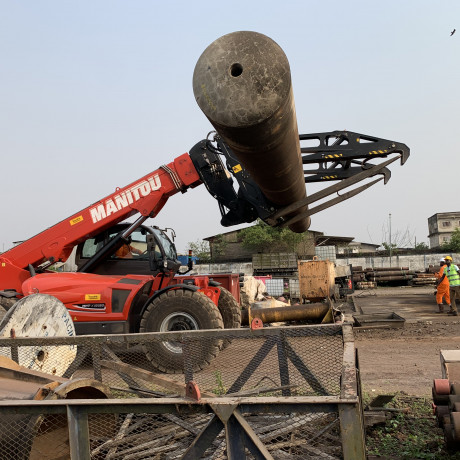 Manitou material handling solutions are world-renowned for their reliability and performance. Among the different ranges, several models meet the specific requirements of oil and gas companies: Rotating Telescopic Handler (MRT), gas or electric mast trucks, as well as several warehouse equipment (pallet trucks, stackers).
These ranges can handle and support your various handling operations linked to your infrastructures:
Handling of large or bulky tubes and loads
Cleaning of equipment and tanks
Loading / unloading of containers
Stock organization
Transport of material
Installation of equipment
With Manitou machines, you can work with precision and safety, even in hazardous areas and in difficult conditions (small spaces, difficult weather). Their all-terrain design is also ideal for easy travel over all types of ground, including muddy or uneven ground, while their strength allows you to handle large loads (different lifting capacities are offered depending on the range).
Manitou machines also have the advantage of being versatile. Compatible with a hundred or so accessories, they provide you with solutions adapted to the specific problems of each operation - changing accessories is done in a few minutes, without having to stop the engine.
Check out our solutions for Oil & Gas
The benefits of Manitou's oil and gas solutions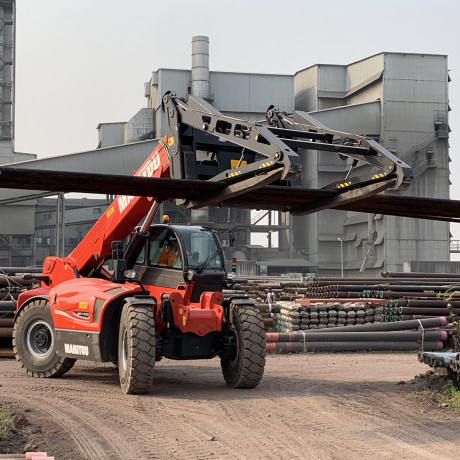 Leading players in the oil and gas market rely on Manitou's expertise to provide reliable and high-performance material handling equipment. Thanks to the performance of the machines, they are able to improve the productivity of their teams and save preparation time:
Reliability
Comfort of use
Optimum safety for operators
Rough-terrain design allowing you to operate on all types of ground.
Easy to handle, even in hazardous work areas and tight spaces
Great versatility
Easy maintenance (access to main components)
Connected machines
Manitou machines offer you several support services to optimize the use of your machines: tailor-made financing solutions, maintenance, repairs, replacement of original parts, after-sales service, extended warranty, etc.
Present throughout the world, our dealer network can meet your business constraints in the shortest possible time. Call on our experts to obtain a warranty extension or to have your machines repaired. Our teams are also available at any time to help you choose the most suitable handling support for your oil or gas company's activity.
Any particular need? Our "special solution" team will study it carefully.
Contact our experts