Our Services
Whatever your field of activity, Manitou provides you with machines and accessories adapted to your daily needs. To enable you to take full advantage of them, we offer various support services that will make your life easier. From financing to maintenance, from training to warranty, keep your peace of mind with Manitou services.
«
Manitou Finance manages the steps and simplifies the procedure for you. No more need to set up files with banks and insurance companies. Our experts guarantee you a tailor-made proposal in complete transparency with no hidden costs.
»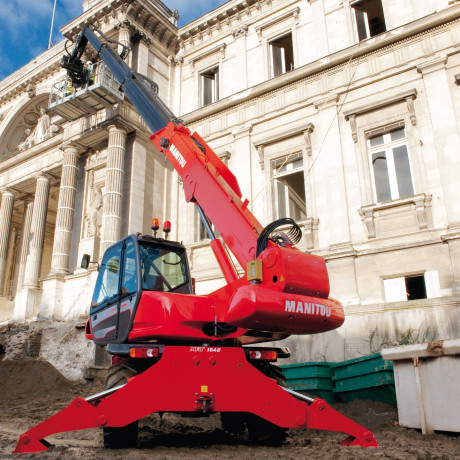 A warranty extension adapted to your activity
Upon subscription, you will receive a Maniplus contract that clearly defines the terms and conditions of the offer. For the duration of the extended warranty, your machine must be maintained in accordance with the manufacturer's recommendations, in accordance with a signed maintenance contract.
discover
Availability & Fast Delivery
Our 8 distribution centres throughout the world (France, Italy, USA, South Africa, Australia, Russia, Brazil, Singapore) respond quickly to your needs with more than 60,000 references available. Orders are delivered within 24 hours in Europe and within 48 hours in the United States.
In total, Manitou provides a spare parts service on more than 220 000 references and this, up to 10 years after the marketing of your machine.
Our dealer network of 1,300 sales outlets has an advanced stock of current spare parts and will help you choose the part you want to order and install it.
As a professional, your priority is to carry out your job in the best conditions of safety and comfort, and with the best possible profitability. Our Manitou machines have been designed to help you do this.
But we also know that your time is precious. That's why we want to make it easier for you to acquire and manage our equipment. We offer you the opportunity to become your unique contact with our specialized services:
Flexible and personalized financing solutions to keep your budget under control;
An extended warranty to be protected from the unexpected;
A maintenance contract to benefit from an optimized maintenance;
Connected solutions to manage your machine remotely;
Spare parts to find certified original components;
A Toolbox Pad to quickly diagnose your machine;
Training courses to build a network of reference technicians.
With Manitou, take advantage of a complete tailor-made service!