Think Total Cost of Ownership
Discover the Manitou innovations that reduce the TCO (total cost of ownership) of your machinery. Compatible with several models of the range of telehandlers, these innovative systems improve the profitability of your handling equipment and optimize their daily operation.
«
More than the purchase price, it is the cost of ownership – and the reduction in ongoing costs – that are important to us.
»
Franck C.
Building materials trader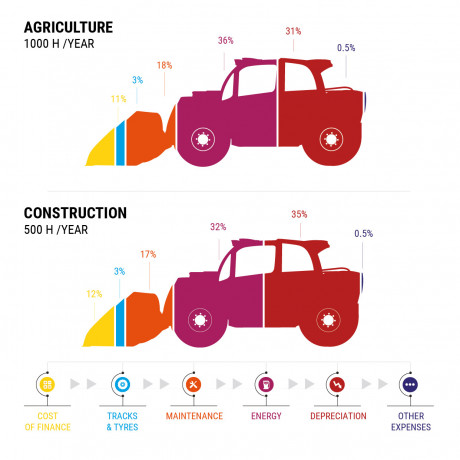 TCO THE #1 COMMITMENT OF THE MANITOU GROUP
Is cost control a major concern to you? And today more than ever, the purchase price alone does not reflect the real cost of owning and using a materials handling machine. Assessing your Total Cost of Ownership (TCO) is essential for controlling and reducing costs. Get free access to a TCO practical guide, written for both users and equipment rental companies to learn how to properly assess the real cost of a handling solution, whatever your sector: industry, agriculture or construction.
discover our tco guide
EFFICIENT SOLUTIONS
Try these innovative features to reduce your indirect costs:
Take advantage of these innovations !
contact our experts